All the fun without the burden of commitment
Reckitt Benckiser, owners since 2010 of the famous Durex® condom brand it acquired from SSL which played a major role in enabling the sexual revolution in the 60's and 70's, announced this month it was to acquire the rights to the K-Y® brand of lubricants from Johnson & Johnson.  The obvious affinity between these leading condom and lubricant brands is thus soon to be sealed in a commercial union.
This acquisition does not include any of the assets or staff of the current manufacturer, Johnson & Johnson owned McNeil-PPC, as that company will continue to supply the K-Y branded products to Reckitt Benckiser under the terms of that deal, which is due to complete by mid-2014. No complicated transfer of assets, no guarantees regarding future employment levels.  Doesn't this just sound  so Durex®:  all the fun and benefit without any risk of being burdened with potential commitments…
A condom manufacturer not averse to cross-fertilisation
K-Y® is big business, generating worldwide sales exceeding USD 100 million in 2013, with the USA, Canada and Brazil being its key markets accounting for 70% of total turnover.  At age 97, this is undoubtedly a very vigorous brand, which experienced a quantum leap in 1980 when the formerly prescribed product was given the right to be sold over the counter. It has enjoyed a healthy performance ever since.
Durex®, with its 30% share of the global branded condom market, is evidently a key player; bringing these two leaders together obviously creates, as announced by Reckitt Benckiser, a unique portfolio of brands in the sexual wellbeing category, particularly in North America and Brazil where the Durex® brand will be able to piggy-back K-Y®  (no pun intended).
Whilst it is too soon to say whether K-Y® lubricants are set to replace Durex Play®, it is easy to imagine the launch of K-Y® condoms building on the strength of that brand in the Americas, and the Durex® brand appearing on K-Y® products in Europe and Asia.
The future of intimate lubricants on a slippery path?
About a decade after the first concerns were expressed regarding the safety of intimate lubricants and potential side-effects resulting from their use, Reckitt Benckiser's acquisition coincides with a resurgence of those concerns prompted by statistics showing that human infertility has reached all-time record levels.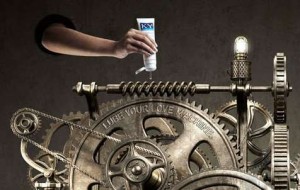 One of the key worries is that most intimate lubricants are acidic, with a pH ranging from 7.0 to as low as 3.5; that is well below the 7.0 to 8.5 range which the World Health Organisation deems to be most favourable for the survival and mobility of human semen.  Some condom users will greet this as good news, as the use of these acidic lubricants further reduces the risk of an unwanted pregnancy. On the other hand, market data suggests that couples who are seeking to procreate account for a high proportion of lubricant consumption, as these are used to compensate a natural insufficiency, the latter being the consequence of age as people tend to have their children later in life, as well as everyday stress which is worsened by the anxiety that follows repeated failed attempts to conceive.
More worrying, regardless of whether a couple is seeking to conceive, or wishing to avoid an unwanted pregnancy, or simply uses lubricants as an enhancer, it appears that the majority of intimate lubricants contain a range of irritant or unhealthy ingredients which can easily transfer to the bloodstream through the mucous membrane faster than they would upon contact with outer skin or through oral ingestion (source: The Ecologist, Oct 2007).  Interestingly, very few lubricant manufacturers bother to list the product's ingredients on the packaging, so consumers concerned about those undesirable substances and their side-effects will find it difficult to make informed choices.  On the flip side, some brands of intimate lubricants do not contain any of those nasty substances; those brands are beginning to make a point about it in their advertising claims. This is likely to give further prominence to the issue and raise the general public's awareness.
In an era in which consumers are increasingly inquisitive about the additives hidden in the food they ingest, it would make sense to give some further attention to the substances which are absorbed through other sensitive parts of the body.  There may come a day when legislation will force manufacturers to disclose what lies in the bottle, from mucous irritants such as glycerine and sodium benzoate, to oestrogen mimicking parabens, cell wall disrupters such as glycols, or the use of mineral oils.
After tobacco and alcohol, if health warning labels begin to appear on condoms and intimate lubricants, consumers will be left to wonder whether there are any pleasures left in this world that pose a serious threat to life!
Opportunity to be seized
There are two sides to every coin.  The Durex® brand name, which has evolved over the decades from being a contraceptive to becoming synonymous with safer sex, could actually make good use of those solid credentials by lending its name and image to an all natural K-Y® lubricant, the truly safe option.  This would, in addition to the improved routes to market provided to Durex® by K-Y®'s omnipresence in North America and Brazil, pave the way to larger profitable sales of intimate lubricants in the increasingly health- and ecology-conscious markets of northern Europe.
These are still early days, so let us wait for Reckitt Benckiser's deal to complete this summer and for the new owner of the K-Y® brand to reveal its plans for the alliance between the Durex® and K-Y® brands, because that's when the rubber hits the road.