An uncomplicated deal, for a change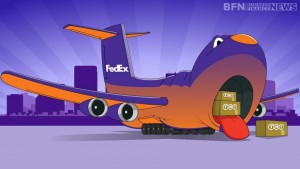 Two years after UPS's attempt to acquire TNT for 6.8 billion dollars, which aborted as a result of the European regulatory authorities' opposition, TNT is about to be picked up by another rival: FedEx, but this time for a far lower price tag of 4.4 billion dollars.  So who are the winners and losers this time, and how does this take-over project differ from UPS's defeat in 2013?  Are the European regulators likely to bark again?
Perfect timing and a good price: good things come in pairs for FedEx
The timing could not be better for FedEx: with the dollar at its highest in years again the Euro and TNT's share price tempered by declining performance and struggles resulting from its recent restructuring, FedEx is paying the lowest possible price tag for this unique opportunity to leap-frog ahead from its current very weak position in Europe to being in the same league as UPS in a market that continues to be dominated by DHL.  In terms of worldwide revenue, this places the future combined FedEx and TNT a comfortable 20% ahead of UPS.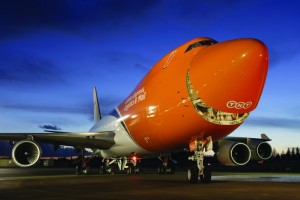 For TNT, now is probably the last chance to admit that the company has no prospect of getting anywhere by itself in the Americas or in Asia Pacific, and in Europe the gap to the current leaders DHL and UPS is too wide to be closed without an alliance.  Teaming up with FedEx is therefore the best way of saving TNT's network of 58,000 employees in 550 depots clustered in 19 road hubs, an asset that will allow FedEx to be on par with its key competitors in terms of ground-delivery capability whilst further building its existing international express network.
And frankly, could any TNT shareholder refuse the 32% share price premium offered by FedEx?
So will the regulators jump in and spoil what otherwise looks like a perfect match?  Very unlikely, in fact the European regulators might even welcome FedEx's move because it is probably the best way to prevent the DHL / UPS duopoly they feared back in 2013 from developing gradually over the coming years.  A market in which the two top players hold a 66% share does not leave much scope for competitors to develop unless the latter consolidate to stand a fair chance.  Indeed, in recent years, we have seen TNT  – who does not, unlike FedEx, enjoy a very broad base outside of Europe –  getting squeezed little by little out of the market by DHL and UPS.
Consequently, from a regulatory perspective in Europe, which is the only region in which FedEx's acquisition will have a far-reaching impact, one can almost consider this to be a done deal.  TNT will need to sell-off it's TNT Airways in Belgium and Pan Air Lineas in Spain to comply with European legislation on majority shareholdings in the airline industry, but those are probably the only sacrifices the FedEx-TNT duo will need to concede to the authorities.  This is wonderfully simple compared to some intricate mergers that require the divestment of multiple business units.
All plain sailing from now on?
Now that the price of the transaction is agreed and the regulators' blessing will likely be little more than a formality, the next hurdle will by far be the biggest: the ability to integrate TNT into FedEx with minimal distraction to the two companies' day-to-day business.
Combining I.T. systems and blending two supply chains are possibly the two most challenging and risky aspects of any post-merger integration, because both are very complex and have a direct impact on business continuity, in the worst cases with catastrophic results.  Logistics and I.T. are the core of companies such as FedEx and TNT, and the benefit of pulling these two companies together has little to do with commercial clout: it really is about network density and critical mass of the flows within that network.  And for that to happen, the two companies will need to be seamlessly integrated and truly operate as one to be on an equal footing with UPS and capture their share of the growing European parcel market.  This will require detailed planning and perfect execution to avoid any deterioration of service levels.
Threat or opportunity for UPS?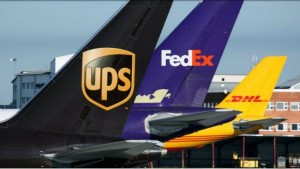 The union of FedEx and TNT is clearly positioned to break into Europe's top league and preventing DHL and UPS from achieving total hegemony in that region.  Perversely, for UPS that threat could also be a pivotal opportunity; UPS have not had an easy time in Europe in recent years but the strategy they appear to be following is consistent and may bear some fruit.  Recently, a UPS spokesman stated that his company is constantly evaluating the marketplace for potential acquisitions and that it would be investing more than $1 billion to expand its European business organically. Recent acquisitions, such as Kiala in 2012, which increased UPS's reach at package pickup points at kiosks and other small stores, are proof that UPS's expansion strategy is being implemented.
FedEx and TNT are now trying to hinder UPS's expansion plans, but if the complexity of the FedEx – TNT integration absorbs those companies' energy and focus, this could be a fantastic opportunity for UPS to turn the threat into a unique opportunity.  Bluntly said, they might be able to "kick ass" and leap ahead whilst FedEx and TNT focus inwardly on designing and implementing their way forward.
Now that the plans are on the table, the outcome will depend on one last phase : the quality of implementation of the FedEx / TNT integration.  Let's give the jury 2 years from the moment this deal closes to deliver their verdict.