Standard

30 September 2014
A lasting rumour may be turning true
AB InBev, the giant that towers over the global brewing industry and is more of an M&A machine than a beer producer, is believed to be preparing to bid for rival SAB Miller in what could be a deal exceeding $120 billion.
The group, which developed at an exponential rate over the last decade, began with a fairly modest acquisition 25 years ago of a local Brazilian brewery for $60 million, and has been snapping up its competitors regularly ever since.  The first quantum leap occurred in 2004 when Ambev was combined with the Belgian based group Interbrew.  The result was a formidable M&A engine that won a hostile bid to take-over Anheuser-Busch for the handsome sum of $ 52 billion in 2008, propelling the group to the world's Nr 1 position.
Conventional wisdom would say that this is where the game ends.  Not so for AB InBev who have had their sights on market's Nr 2 SAB Miller for some time.
Could so much beer give the regulators a hang-over?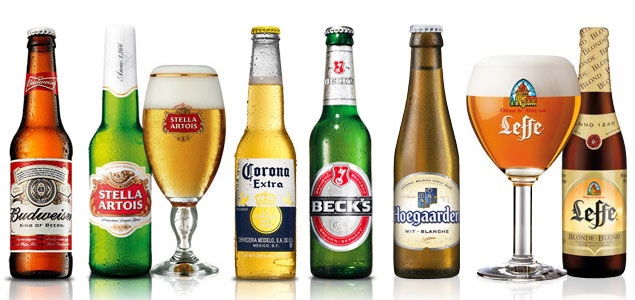 AB InBev's power is very much centred in the Americas, where the growth prospects of a mature beer market are slowing down, whereas SAB Miller enjoys a very strong position in those markets that still have the potential to fuel substantial growth, notably in Africa.  Consequently, although the combined group would be capturing around 30% of the overall world market for beer, the only area in which the combined market share is likely to be considered excessive is North America where SAB Miller could be asked to divest brands that currently enjoy a strong market position, such as Miller Coors, without causing a significant dent in its presence in other geographies.
An unwilling bride
The key factor preventing AB InBev from snapping up SAB Miller is the latter's resistance.  To protect itself, SAB Miller tried earlier this year to repel the prospect of being taken over by AB InBev by bidding for the other giant of the beer industry: Heineken.  However, that bid underestimated the fact that Heineken has a controlling shareholder who takes pride in the global brand's independence and firmly intends to keep it that way.  Consequently, SAB Miller will not reach the big fat size it was hoping for to avoid being swallowed up by AB InBev, and as recent history has shown us, AB InBev is not one to be discouraged by the reluctance of its acquisition targets: their successful hostile take-over of Anheuser Busch in 2008 showed the world that the unthinkable can indeed happen.
Sending out confusing signals
All the noise surrounding SAB Miller has boosted that group's share price by 40% since the beginning of the year, and shares in AB InBev rose to a record level on 19th September, fuelled by the market's expectation that a bid to grap SAB Miller, if launched officially, could well succeed.  In that context, the news that the group's Chief Strategy Officer and several other high-ranking directors of AB InBev sold significant stakes in their company earlier this month sent out a rather confusing message to the market.  For some, this could be a sign that AB InBev has thrown in the towel, at least temporarily, and will not press on to acquire SAB Miller.  On the other hand, this could also be a ploy by AB InBev to relieve market pressure and let the SAB Miller's share price slip back to a more sustainable level before pouncing again on its target.
After all, the directors who sold some of their AB InBev shares have earned a handsome profit in doing so, and if they renew their attack on SAB Miller in a few months again, they will profit a second time on the remainder of their shareholding.  So this is a little game which can hardly go wrong.
A big Goliath, many healthy vigorous small Davids, and nothing in between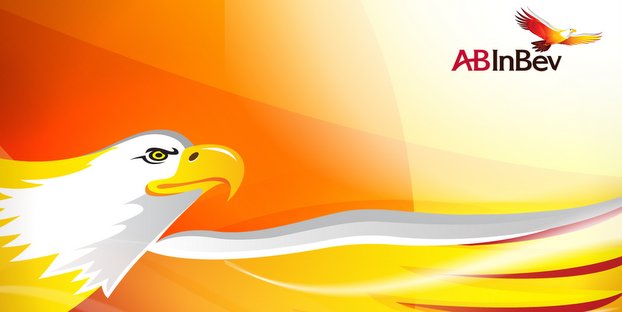 AB InBev have built and demonstrated a remarkable ability in the area of cost cutting; there is no doubt that an acquisition of SAB Miller could generate further significant savings that would make the $120 billion deal worthwhile – after all, the guys at the helm of AB InBev have become absolute masters in the art of M&A and have not so far ever got it wrong.  It is quite appropriate that AB InBev's logo should include a hawk…
The fact that Anheuser-Busch, Bass, Beck's, Corona, Presidente, Grolsch, Bavaria, SAB, Miller and Foster's could all belong to one same group does not seem to worry consumers who still have their personal preferences for one of several brands of this vast portfolio.  Indeed, the scale achieved by AB InBev alone allows the group to invest in developing new brands, new tastes and fashions, that will continue to enjoy a strong brand equity that sets them apart from the mainsteam products of that industry which are almost a commodity.  And next to the mammoth giants of the industry, there is still plenty of space for more and more local specialised "craft" breweries to sprout up everywhere, appealing to consumers that see themselves as more discerning, and providing a sense of authenticity in contrast to mass produced global brands.
Those who will feel the pinch, and either get engulfed in the AB InBev maelstrom in coming years or go bust, are those local or national brewers that are "neither here nor there", who cannot claim grassroots authenticity in their local community and do not have the scale of the giants.
But in the meanwhile, let's go to the local pub and make bets on the outcome of AB InBev's next move, around a few beers…