Corn flakes, or honey and pistachio puff pastries?
After years of turmoil and instability in North Africa and the Middle East since the "Arab Spring", the region is beginning to be seen my major western investors as again offering good long term potential, or at least worth taking a risk.  The fact that Coca-Cola is building a major bottling facility in Gaza is quite symptomatic of this new perception.
In late August, the world's largest breakfast cereal producer Kellogg Co expressed its interest in acquiring all or at least a controlling stake in Egypt's Bisco Misr, the country's reputed manufacturer of confectionary, cakes and biscuits.
Within the vast geography that runs along north Africa to the Middle East, Egypt is evidently the focus of attention because its population of close to 90 million offers a huge market potential to providers of inexpensive everyday consumer goods.  Just the right thing for the likes of Kellogg's breakfast cereals, and taking control of an Egyptian household name such as Bisco Misr therefore makes eminent sense.
However, being the world's Nr 1 in an important consumer product segment and enjoying over 100 years of company history does not guarantee victory when it comes to seeking further expansion.  Abraaj Asset Management, the middle eastern private equity company founded in 2002 in Dubai now growing towards global presence with hubs in Istanbul, Mexico City, Mumbai, Nairobi and Singapore, is ideally placed to understand the needs and potential of their nearby rapidly developing economies. No sooner had Kellogg revealed their intentions regarding Bisco Misr, that Abraaj jumped into the game and has since kept beating each of Kellogg's bids.
Bids for Egyptian Bisco Misr reach pharaonic heights
The regulators have set a deadline of 11th January 2015 for the bidding process to reach a conclusion; until then, the world will watch the Middle East's largest private equity firm fight the world's leading cereal manufacturer to see who will control what Egyptian consumers enjoy on their table for breakfast.
At the time of writing this article, the two bidders have already made four offers and there will be more as the deadline approaches.  So far, the price both bidders are prepared to pay for BIsco Misr has risen by over 20% since their first bid.
East is east – will the outcome confirm Rudyard Kipling's vision?
This struggle between one of the western world's giant household names and a middle eastern powerhouse is interesting in that it may reveal a lot about the region's sentiment.  Commentators believe that a victory by Kellogg would improve western companies' confidence and attract further western investment in the region.  On the other hand, Abraaj are committing to maintaining Bisco Misr's Egyptian identity and its Egyptian management.  Much is written in the numerous articles recently published on this bidding battle about the west's growing confidence towards the middle east, but not much is said about the other perspective, namely how populations in the Arab world might view the west after the uprising of the Arab spring some years ago.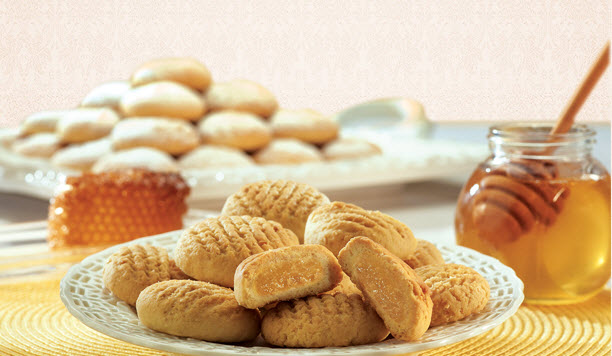 For many, the west will be remembered for poking the fire and giving the population of many Arab nations the confidence of turning discontent into the outright uprising that spread like wild fire, which the west dubbed "The Arab Spring".  Spring is the season of new life, a season of clement weather after harsh winters, the flourishing of Nature with the promise of rich crops and prosperity. Instead, having praised the courage and determination expressed in the uprising that toppled governments across the region, many people will feel that the west did not have much to offer as a substitute nor much support to evolve towards renewed stability and governance, propelling many of those countries towards a wide vacuum which has left the door open to the sprouting of every form of extremism.
The relevance of this historic background is that BIsco Misr might actually have a higher value if acquired by Abraaj Asset Management rather than by Kellogg, because there is a risk that some consumers may resent the sale of one of their much loved national brands to an American giant.  Food brands have this in particular that they can achieve the status of a national icon and consumers will then react very emotionally when such brands risk losing that national identity.  British consumers reacted strongly when their treasured Rowntree confectionary company was gobbled up by Swiss multinational Nestlé in 1988. Further highlighting the link between food brands and national identity, the Swiss didn't react much in 1970 when Tobler, makers of the world famous Toblerone triangular chocolate bars, merged with Suchard, another Swiss company renowned for its chocolates as well as its iconic Sugus fruit candy; however those same Swiss consumers went ballistic twelve years later when Suchard-Tobler was acquired by Germany coffee giant Jacobs and the production of the treasured Sugus candy relocated abroad.
If a similar phenomenon can be expected in Egypt, Abraaj may be able to raise its bid for Bisco Misr beyond the level at which this acquisition could offer the Kellogg company any prospect of a profitable investment.  Clearly, an acquisition by Kellogg would provide Bisco Misr with access to considerable know-how and technology that would contribute to the company's future development, but the next two weeks will tell us whether this can outweigh feelings of national pride and identity.
Whatever the outcome of the Kellogg Abraaj match, this take-over will set a precedent, either as an open invitation to other western companies to invest in Egypt, or to the contrary as a deterrent:  a polite sign that there is still much to do to rebuild trust towards the west in that part of the world.